Maple Barndoor Integritas
Keywords: Maple, Security, Container Door, Barn Door, Lock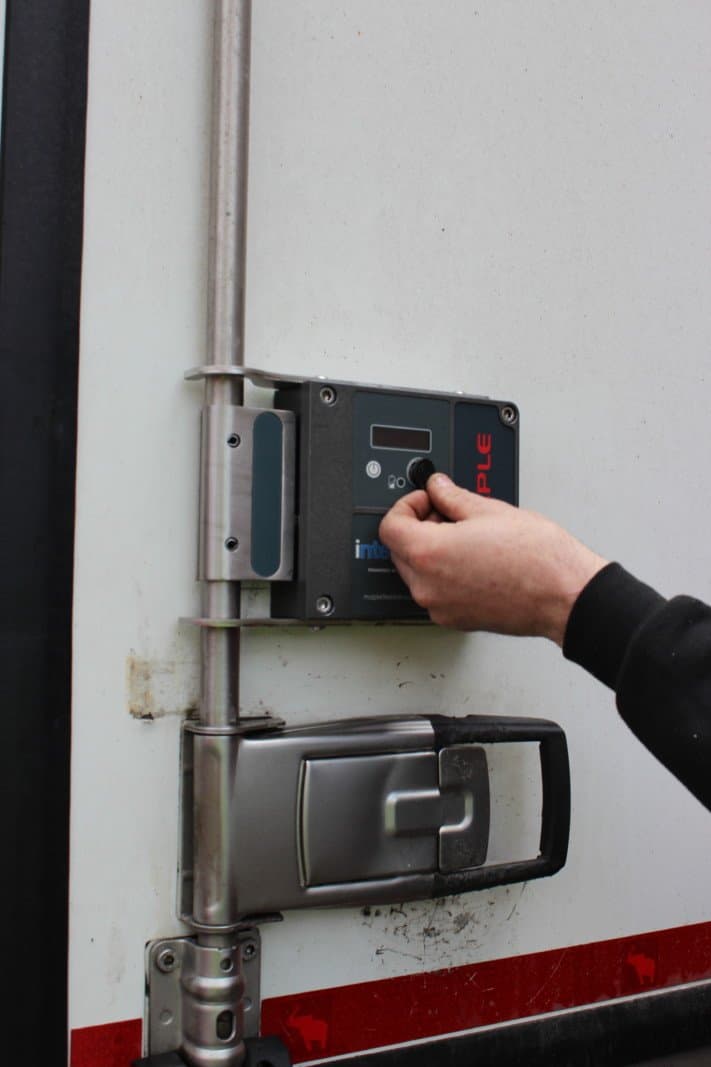 BDI (Barndoor Intergitas) is a modern approach to load integrity, enabling operators to maintain control and security of cargo movements and adhere to customer or industry requirements.
Designed with simplicity and flexibility in mind, BDI combines a robust locking application with electronic sealing, replacing the reliance on out dated, difficult to manage disposable seals and padlocks, which are open to misuse and abuse.
BDI helps you to remove any ambiguity from goods in transit operations by providing a detailed audit trail, of who accessed a vehicles load area and when. In doing so BDI not only provides you with previously unobtainable information but also assigns accountability for cargo right throughout its journey.
BDI is a self-powered system, aiding installation on almost any vehicle and operating independently of the OE equipment and vehicle battery.
No ambiguity, no grey areas, no questions – Integritas, the next generation of vehicle sealing and load integrity.
---
KEY FEATURES & BENEFITS
Self-powered electronic lock & seal
High visibility electronic seal number
Random or sequential seal number configuration
Insightful audit trail provides details of all door events
Can be installed externally (for vehicles with external bars) or internally
Manual or slamlock (automatic locking) options
Optional internal release handle
Controlled via use of battery free iButton transponder
Option for Challenge Response operation (i.e Unlock using secure single use PIN numbers)
Emergency PIN access
Integritas web portal provides key management and data reports
---
Disclaimer: Third Party Content
This web page makes information of third parties available. The third party content is not created or endorsed by Don-Bur. The provision of third party content is for general informational purposes only and does not constitute a recommendation or solicitation to purchase or make any other type of investment or investment decision. The third party content is obtained from sources believed to be reliable and no guarantees are made by Don-Bur or the providers of the third party content as to its accuracy, completeness or timeliness. Don-Bur shall not be held liable for any investment decision or other transaction based on reliance on or use of such data, or any liability that may arise due to delays or interruptions in the delivery of the third party content for any reason. There is no warranty of merchantability, no warranty of fitness for a particular use and no warranty of non-infringement. There is no warranty of any kind, express or implied, regarding third party content.