Maple Shutter Freightlock
Keywords: Maple, Security, Lock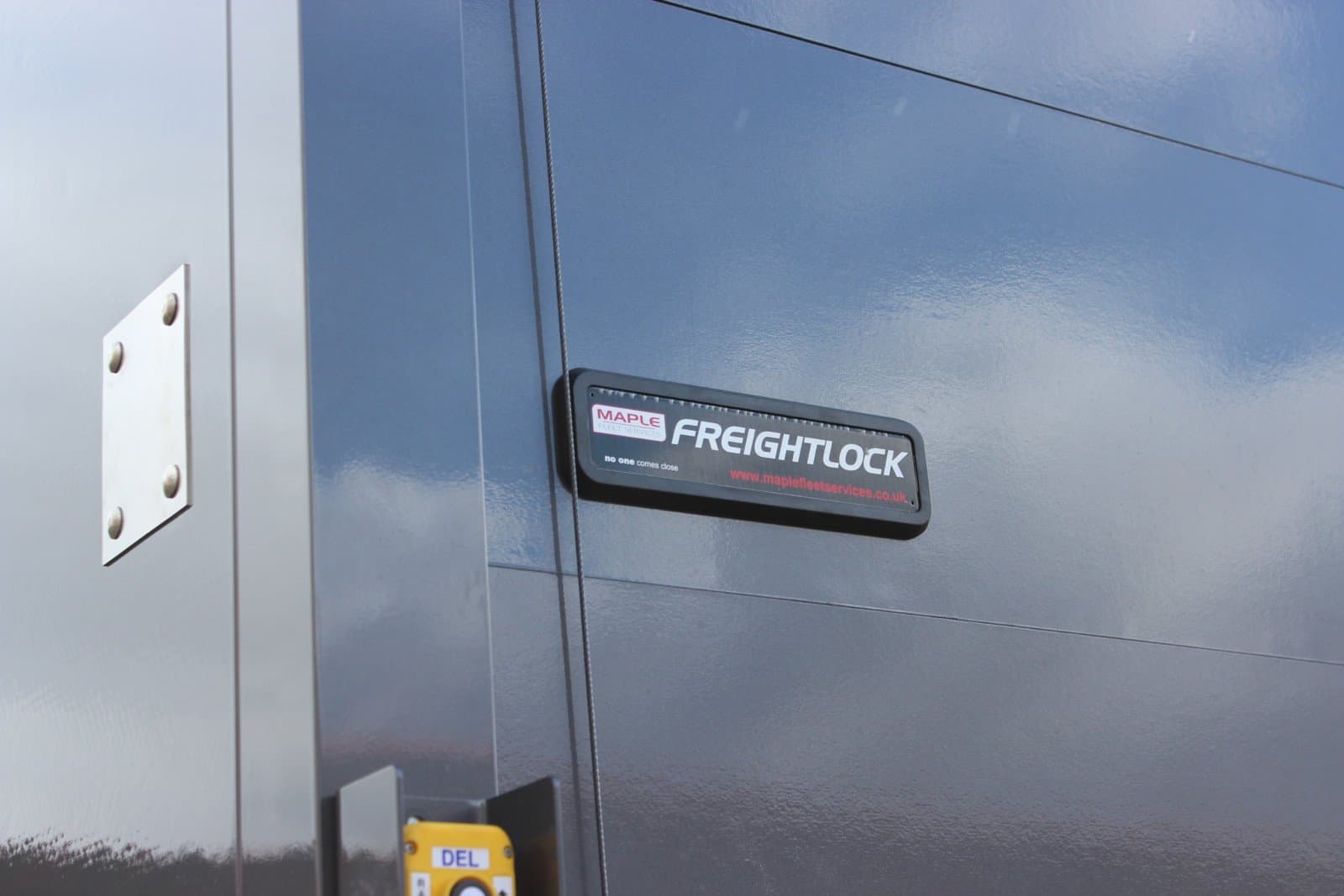 A highly robust, reliable and secure locking system, Maple's FreightLock has been used extensively by security conscious fleet operators for more than 35 years.
Uniquely, FreightLock is powered pneumatically, which delivers a powerful locking action and more consistent performance. The patented locking mechanism is fitted on the inside of the load area for a more covert installation and optimum protection against attack. The position on the inside of the load area also facilitates a cleaner environment for the lock to operate in, aiding greater reliability.
In operation, the door locks automatically when closed, which means the driver cannot forget to lock the door (when it's closed, it's locked) and therefore eliminates the use of padlocks or manual locking applications which can otherwise be ignored or misplaced.
FreightLock can be supplied with a range of access control options; including high security KABA 20 locking cylinders, keyless battery free transponders or the fully integrated Maple IQ platform (featuring electronic sealing capabilities, remote access control and web based key management software).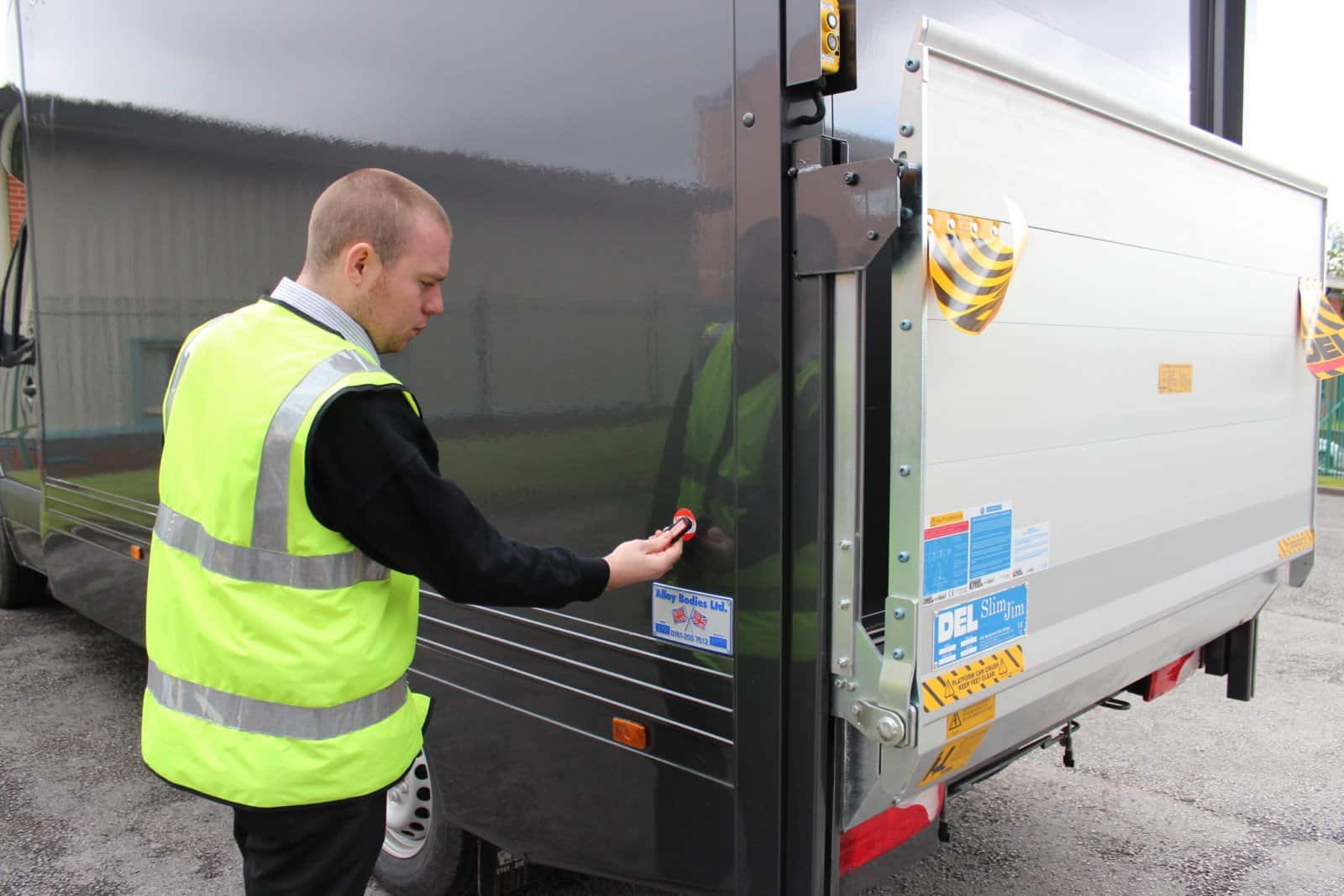 FEATURES & BENEFITS
High security design featuring heavy-duty locking mechanism
Suitable for rigid box vehicles or trailer shutter doors
SlamLock operation means doors lock automatically upon closure
Pneumatically operated for reliability and powerful locking action
Internally mounted locking cylinders for optimum load area security
Single or multi-point locking options
Available with a KABA 20 key system, battery free transponder or Maple's intelligent access control IQ platform
More than 35 years, proven in service operation
Environmentally tested from -40°C to +60°C
User friendly operation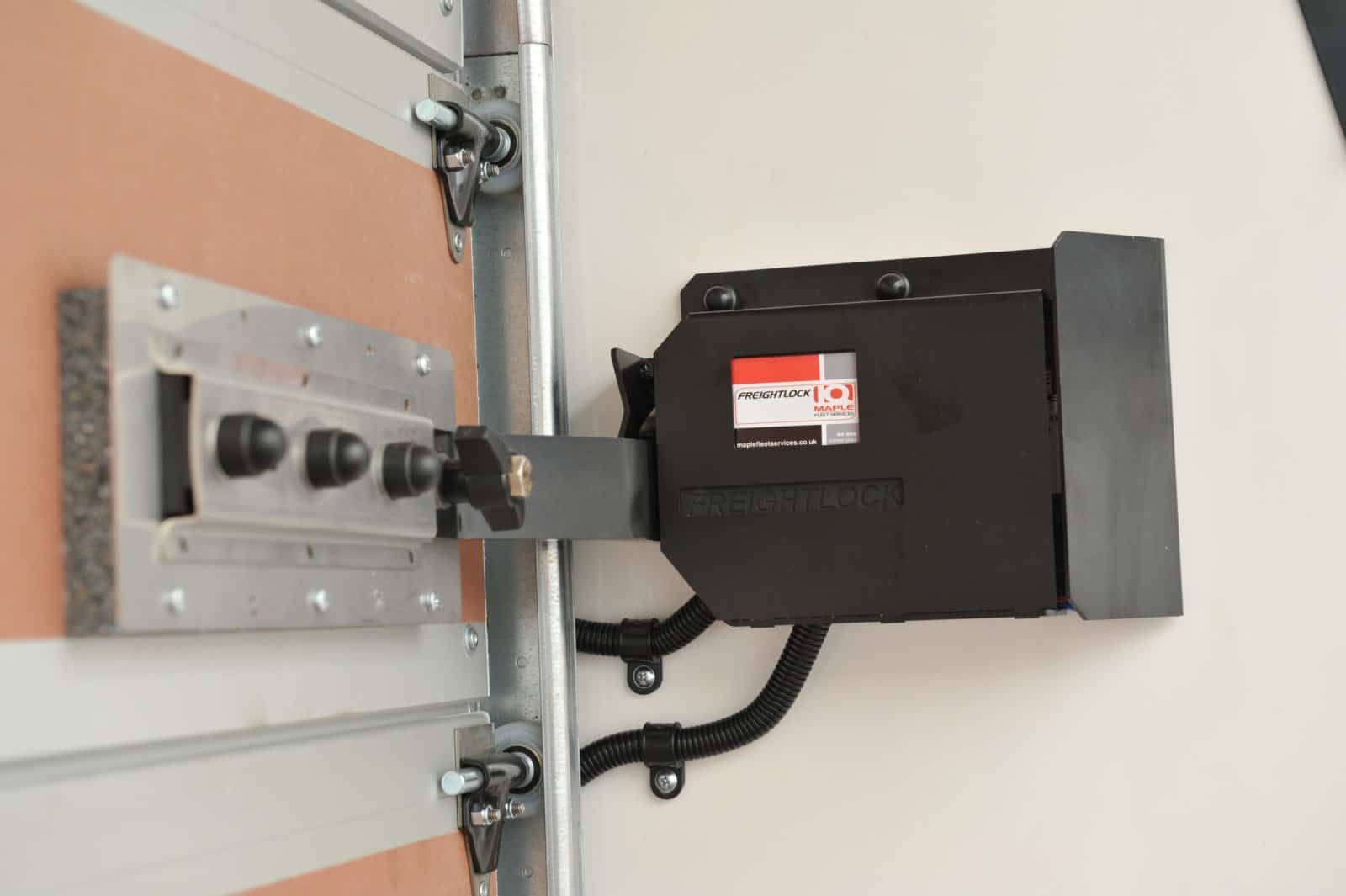 ​
---
Disclaimer: Third Party Content
This web page makes information of third parties available. The third party content is not created or endorsed by Don-Bur. The provision of third party content is for general informational purposes only and does not constitute a recommendation or solicitation to purchase or make any other type of investment or investment decision. The third party content is obtained from sources believed to be reliable and no guarantees are made by Don-Bur or the providers of the third party content as to its accuracy, completeness or timeliness. Don-Bur shall not be held liable for any investment decision or other transaction based on reliance on or use of such data, or any liability that may arise due to delays or interruptions in the delivery of the third party content for any reason. There is no warranty of merchantability, no warranty of fitness for a particular use and no warranty of non-infringement. There is no warranty of any kind, express or implied, regarding third party content.